UR Update! Stench Radio Comp/Civil Disgust/Exile...
The band list and tracks for the upcoming Stench Radio 2 x CD compilation are coming together! This is guaranteed to be a phenomenal release with tracks from SNFU, Toxic Reasons, Lower Class Brats, Greg Ginn & Joe Buck Yourself, Symbol Six, 45 Grave, Honey Bane, Johnny Hootrock, The Gears, Civil Disgust, Tex & The Horseheads, Texas Terri Bomb, Mad Parade, RF7, Paul D., Deadly Reign, and...
The Enders
We would like to welcome The Enders to the UR family! We will be distributing their upcoming full-length release soon! The Enders play angry, in your face, punk fucking rock that will make you proud to be one of the punks, drunks, and outcasts of this society! Previous releases from The Enders include a digital only single release of the tracks 'Stop This' and 'Static'...
UR Update
Dogsflesh are currently in the studio practicing with their new drummer Tommy, writing new material, and are planning on recording some of the new material later this year! Get the latest up to date info at Dogsflesh's new web site! After a lengthy hiatus, Stupid In Stereo are back together with a new drummer! We are hoping they will be able to lay down some new tracks this year for a...
http://unrepentantrecords.com →
A new Unrepentant Records update has been posted with the latest info on For Fuck Sake and Pipes And Pints, as well as new Featured Artist Exile and new Featured Video from Violent Affair!  Check it out!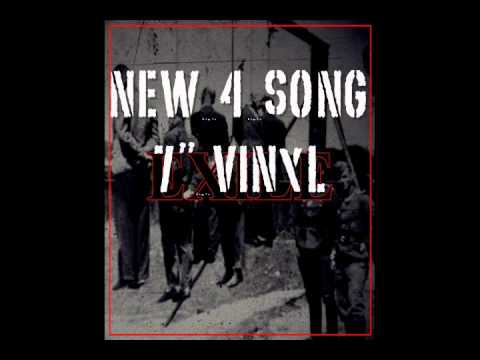 UR Update!
The Unrepentant Records website has been updated! The update includes info on the Exile 4-track EP coming in December on purple vinyl and the 2xCD Stench Radio compilation coming in January! Our new Featured Artist is Honey Bane and our Featured Video is from the Porn Stars Of Horror! More great things are coming in 2012 so keep checking back!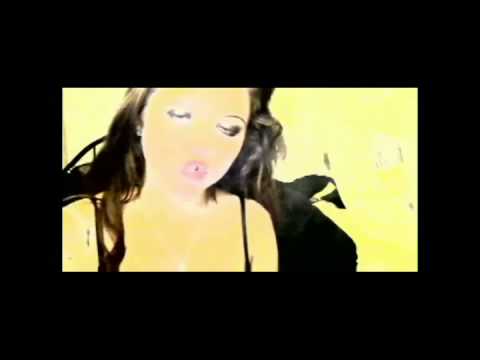 Unrepentant Records update! →
The latest Unrepentant update has been posted and includes links to the new UK punk compilation CD, Punk 'N' Pissed, featuring 22 tracks from 11 killer UK punk bands; info on the free punk rock compilation "Ear Infection Volume 1"; a Porn Stars Of Horror update; a new DIY music video from Unrepentant fan and model Jeska; and more pics of Unrepentant model Kay!
Punk & Pissed coming in September!
The release of the UK compilation CD "Punk 'N' Pissed" has been delayed and we are now looking at a September release! This album features two tracks each from Citizen Keyne, Lowlife UK, Poundaflesh, The Fiend, Total Bloody Chaos, UK Vomit, Dogsflesh, The Septic Psychos, and includes two brand new tracks from Keyside Strike, one new track and one remastered track from TMF,...
Press Release: Pipes And Pints news! →
Pipes and Pints have signed with IHP Records; are performing throughout this coming festival summer with the current line-up for the last time; and are holding a competition for a new singer! Let's start with the good news. Despite the incomplete material we have ready for a new record, we have signed with I Hate People (IHP) Records for the release of our upcoming album. We are really...
Jeska!! →
We formally introduce Unrepentant model Jeska! Check out Jeska's UR website which features a new photoset and webcam video interview!
Unrepentant Records now at DeviantArt! →
http://unrepentantrecords.com/kil.html →
Unrepentant Records has teamed up with K.I.L. to release their next full-length album!  From Victorville, CA, K.I.L. play some seriously awesome punk rock and if you have never heard of them before, you need to get out more!  We will keep you updated as to when their release is going to be available but in the meantime you can buy their last CD, Time For Revolution, from Interpunk or directly from...
New distro!
We have just added 12 releases to our distro list to include releases from T.M.F., Disturbed Mother Fucker, Donars Groll, Bakers Dozen, Bleed, and more!  Our thanks to Jonesy and crew at Mother Fucking Sounds for helping us make these gems of UK punk and thug rock more easily available on this side of the pond!   
http://unrepentantrecords.com/kay.html →
Back by popular demand! You asked for more of Kay, so MORE of Kay it is!  A new photo slideshow featuring the first set of pics from Kay's PBR Party! has been posted!  If you want to see more, go to our Guestbook, brush off the cobwebs, and let us know!     
Help get Violent Affair and Morrow Liberates to...
Help Violent Affair and/or Morrow Liberates make it to Warped Tour! Go to one of the websites below, sign up for an account, and vote for your favorite: http://www.battleofthebands.com/u/Violent_AffairOKC http://www.battleofthebands.com/u/morrowliberates YOU CAN VOTE ONCE PER DAY!!! Invite your friends to vote! Alternate your votes! And do NOT make fake profiles to vote from, it can get the...
7 tags
Unrepentant Records update (2/25/11)
The Violent Affair / The Insurgence split 7" release has been delayed. We will provide an updated release date soon! Also, we will not be releasing N.F.F.U's 7", Second Glance. The band will be releasing this 7" themselves and we encourage you to go to the N.F.F.U. Facebook page or MySpace page to reserve a copy of this album. You will not be dissapointed! On the...
5 tags
Unrepentant models on Real Punk Radio! →
Real Punk Radio is now featuring a different Unrepentant Records model every other week!  First up is Teagan who was our very first model back when we were just getting started! 
6 tags
NEW releases! →
NEW releases in distro:  DEMONI - Surfin With Demoni 7" and DREADFUL CHILDREN/POTBELLY - We Will Destroy Everything split 7"
UR Label Sampler Cassette now available! →
The Unrepentant Records label sampler cassette is now available at the UR online store for $2 (FREE to D.O.C. addresses)!  Prison-approved cassette tape - clear case, no screws, will shrinkwrap for delivery to D.O.C. addresses. Track List: THE ASHAMED - Learning / Patty Melted DOGSFLESH - Borrowed Time / E.U. STUPID IN STEREO - Hellbound Train / Your Parents Lied XGFE - Scream / Blood Bath...
New photo sets featuring Kay! →
Two new photo sets have been posted featuring Kay…check out "Drinking with Kay!" and "Kay's in a bind!"
Punk Globe review: Violent Affair - Stand Trial →
Broken Spokes
San Antonio-based punk band, Broken Spokes, are now part of the Unrepentant Records family! Check out their EP, No Place To Go, at CD Baby and iTunes and be looking for their debut full-length release later this year!